Powered by igrenEnergi battery management systems to deliver optimum range, life,
charging and safety performance
The Revolutionary EV Battery Pack
Co-designed & developed with Strategic Japanese Partner
HIGH QUALITY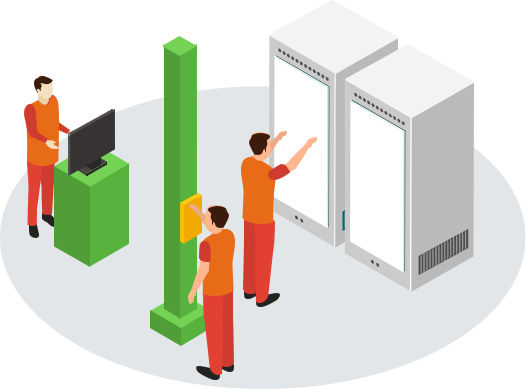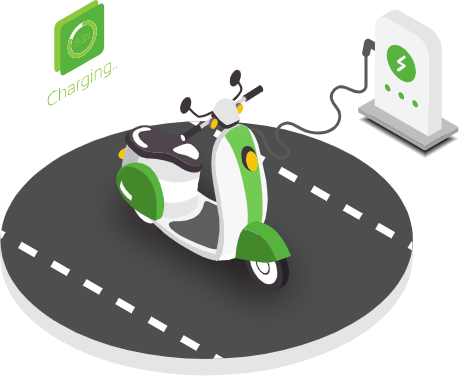 The Most Advanced Brain For EV Batteries
Powered by proprietary patented POW.AI solution
Smart
Robust Full Stack Management & Analytics Platform
Advanced Analytics Engine
INTELLIGENce
Sophisticated SOC, SOH and remaining useful life estimation
Track battery performance in real time
Adaptively improve battery performance
Fault prediction and on-time OTA updates
Cradle to grave battery inventory management
Uncompromised Safety And Performance
Enhanced Multi-level Safety Features
safe
Combines electrical, electro-mechanical and software features for protection against extreme current, voltage and temperature.
Ideal for E-mobility and Battery-as-a-Service applications
EFFICIENT
World's Best 48V 25Ah lithium ion battery pack
Key Performance Features
Compatible with most two-wheelers, three-wheelers and other low power systems.

Patented Intelligent Battery Management System significantly improves range, life and charging time.

Connect multiple packs in parallel to support wide range of energy and power requirements.

High safety, high life, high power Japanese NCA cells.

Supports continuous 1C charging rates for ultra-fast charging even from regular chargers.

Proprietary balancing algorithm helps to extract more energy, does not increase charging time & increases cycle life.

Light weight and easy to handle - works optimally with swapping.

World's best IoT features for remote monitoring & control, parameter tuning & OTA updates.

Access to full stack cloud platform with advanced analytical and management features.

Supports both CAN and Non-CAN based chargers.

CAN 2.0B Bus for vehicle and charger communication.

IP 67 enclosure to protect from extreme weather conditions.

Designed to avoid thermal runaway & maintain the module temperatures under recommended limits.

Fine-grain protections - Cell level current fuses, 18 different temperature monitoring, 14 voltage & current monitoring.

Rated Energy of 1.31 kWh (0.2C, 100% DoD at 25°C).

1500+ cycle life under nominal operating conditions.

Continuous nominal discharge current @1C of 25 Ah, nominal voltage of 48 +/- 2V.

Peak discharge current support @2C or 50 Ah for 60 secs and @3C or 75 Ah for upto 5 secs.
Read Our Latest News
Blog
Have Questions? We are Here to Help You!
For any sales, partnership or product related enquires about our battery pack or intelligent BMS systems, reach us at: sales@igrenEnergi.com